Care instructions
To ensure your workwear keeps you dry, warm and secure, you need to take good care of it. That way they perform better and last longer.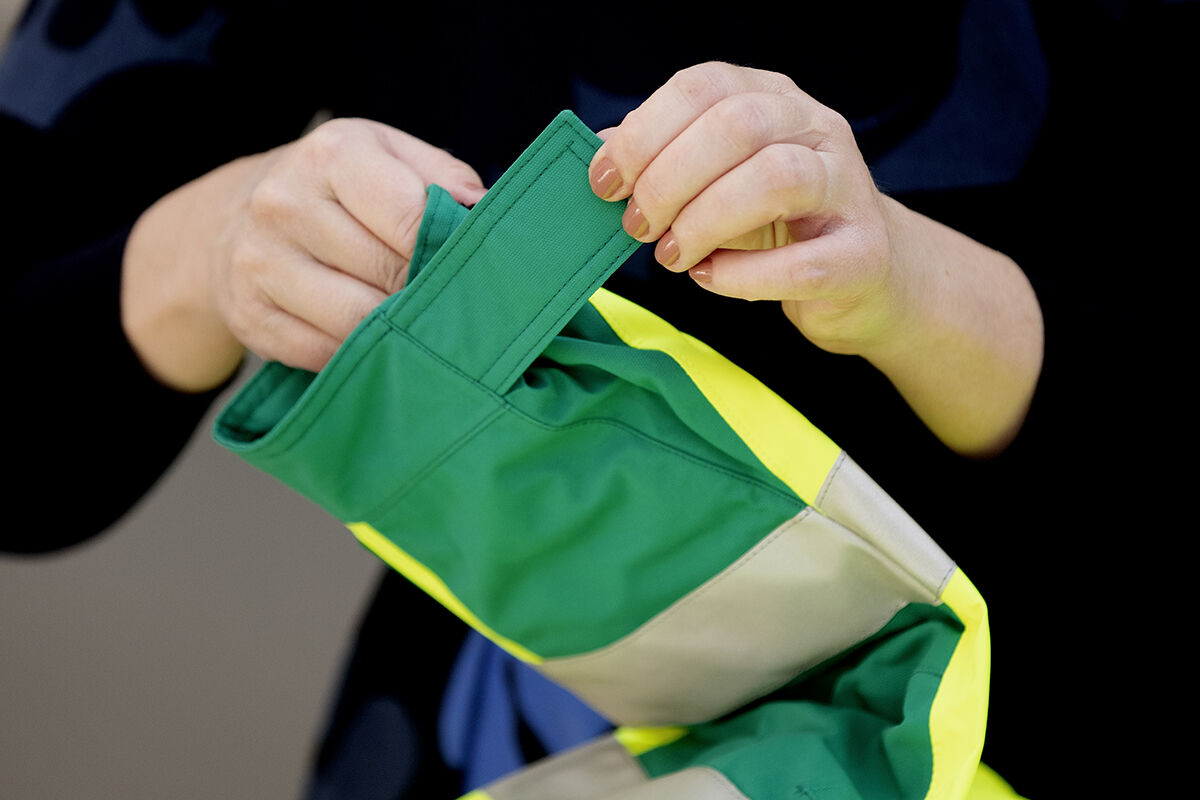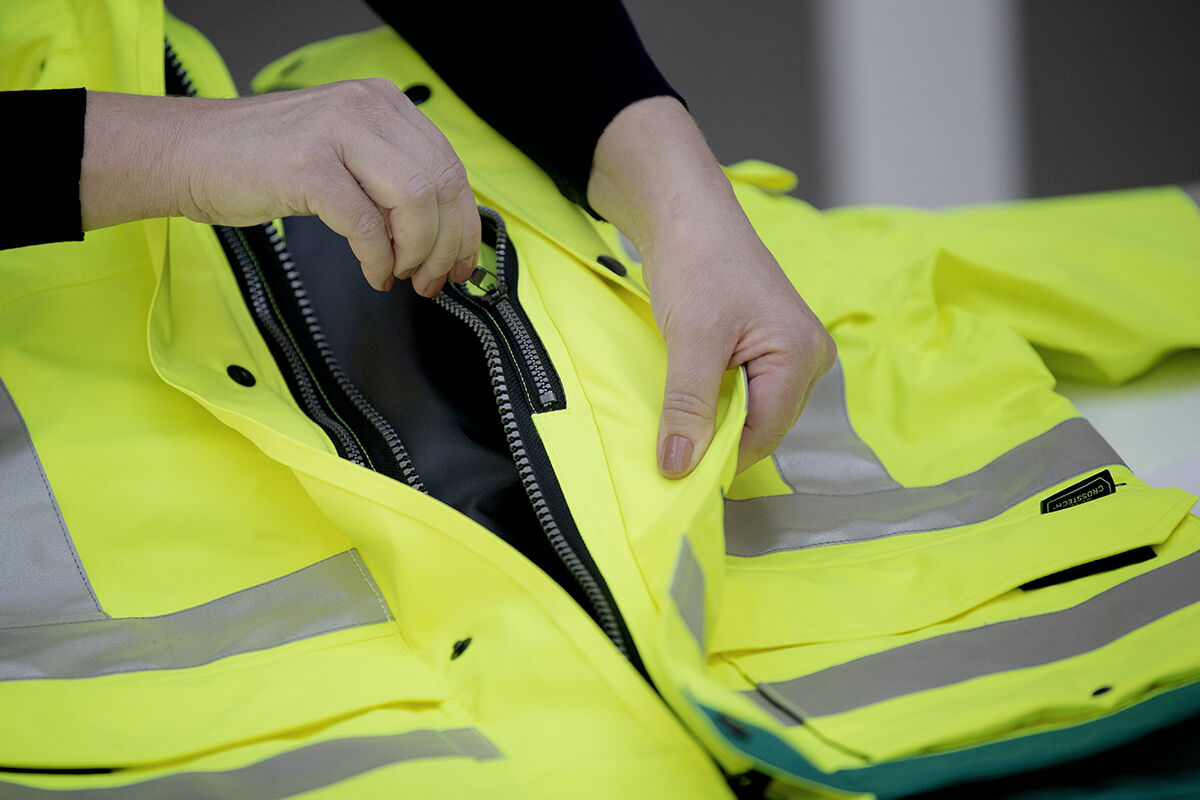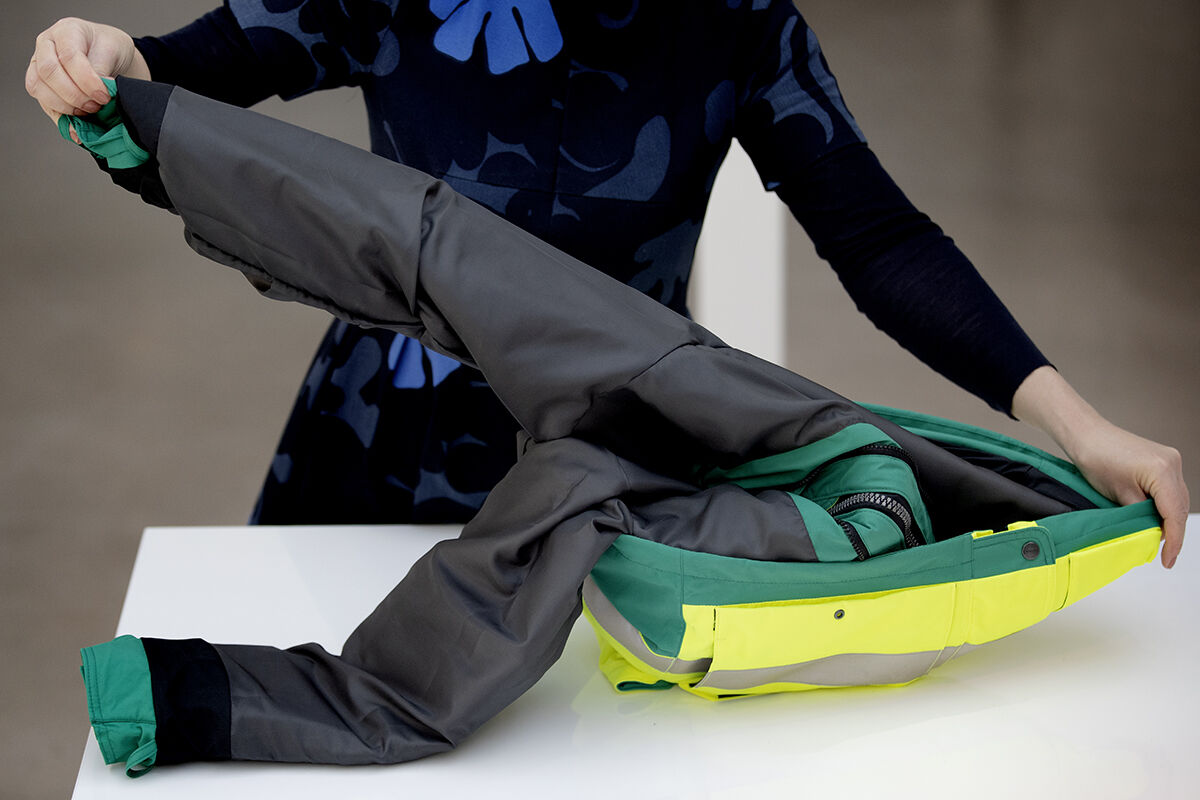 Always read and follow the garment's washing instructions carefully.
Use professional laundry equipment, if available.
Always remove any pens, metal clips etc. from the garment.
Apply any stain remover before washing.
Remember to close all zippers and Velcros.
Preferably wash the garments inside out.
Wash outerwear separately as they have detailing that may damage softer fabrics.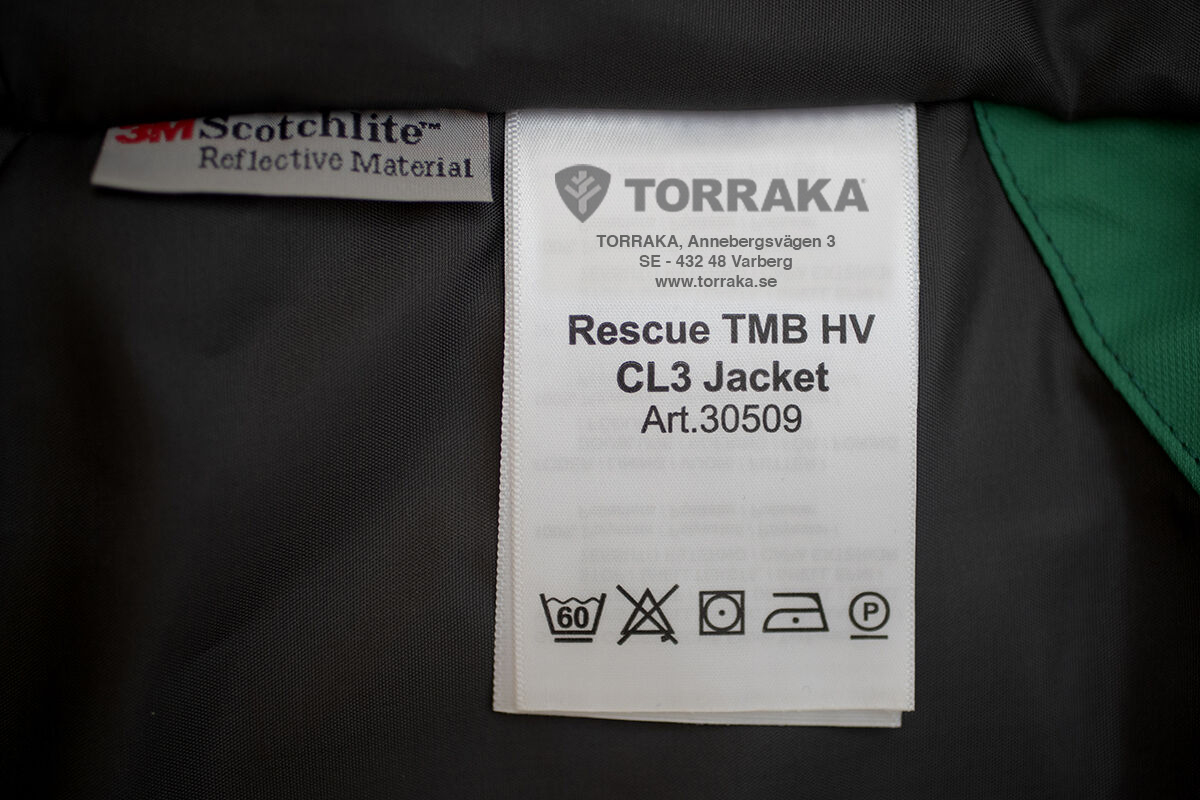 Washing
Always wash HV garments separately to reduce the risk of discolouration from darker fabrics.
Washing in 60 ̊C removes bacteria and makes fluorescent colors cleaner; however, always follow the temperature on the washing instructions.
Don't overdose the detergent. Half dose is sufficient in most instances. More detergent doesn't make the garment cleaner, but is instead bad for both the garment and the environment. Preferably use liquid detergent, as it is more gentle on the garment.
Always use liquid detergent for garments with waterproof membrane, ensuring however that it does not contain soap, as soap is harmful to the impregnation.
Laundry detergent should be placed in the detergent drawer rather than in the drum. That way, the detergent will be dispensed into the drum at the right time of the washing cycle.
Do not use fabric softener as it will clog the pores in waterproof membranes. Elastane does not tolerate fabric softener. The moisture - wicking properties in breathable garments will be significantly damaged by fabric softeners.
Clothes made of wool must only be washed with wool wash detergent. The washing detergent may not contain enzymes and must have a pH-level of 6-8. Normal laundry detergent contains enzymes and alkali/alkaline that break down the wool fibres.
Wool must only be washed on a very gentle wash cycle, or the fibres will shrink. Select the washing machine's wool setting and only load the machine to less than half.
Run an empty 90 ̊C washing cycle without detergent about once a month to keep the machine clean. If necessary, add a lime-dissolving agent.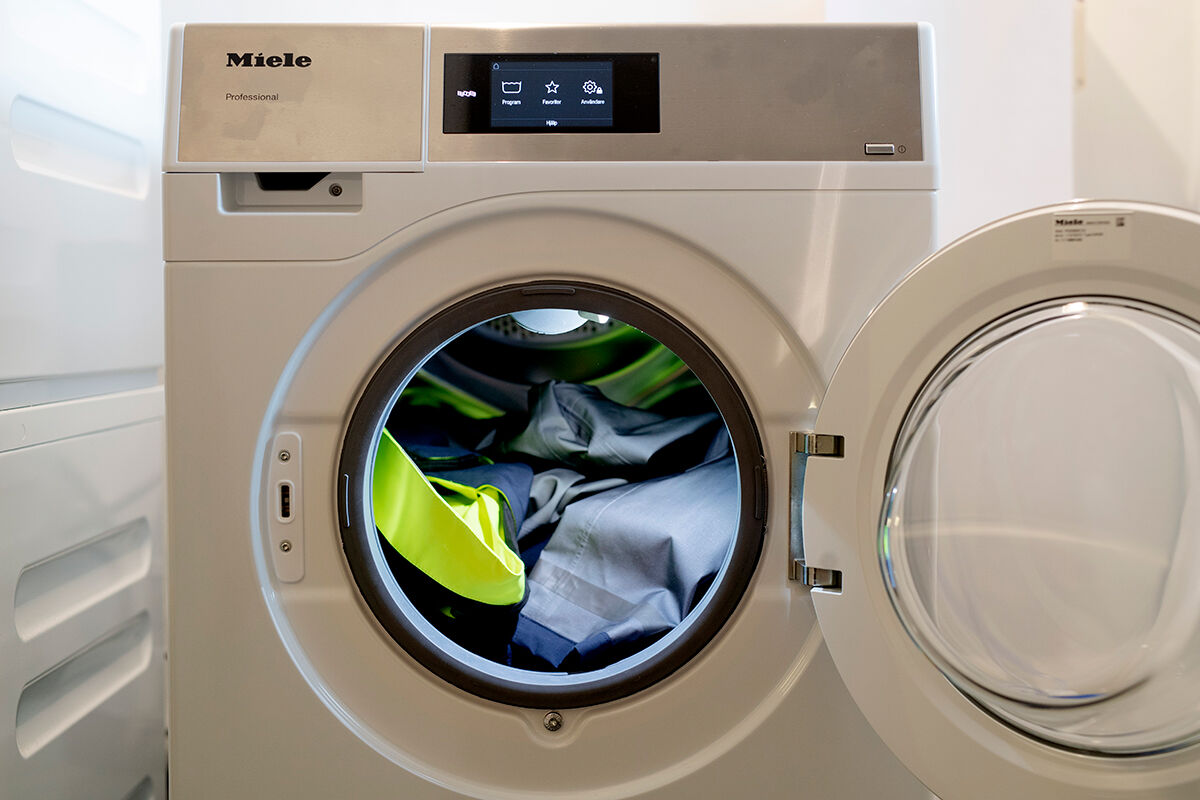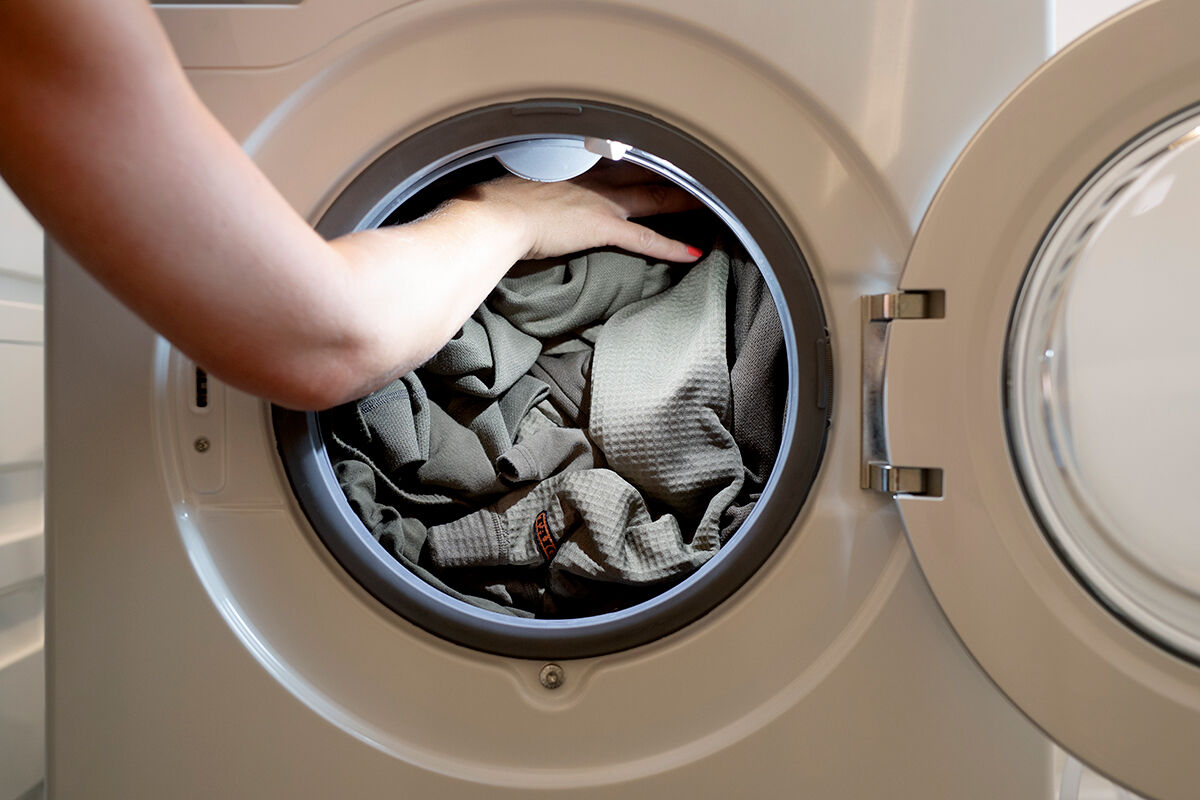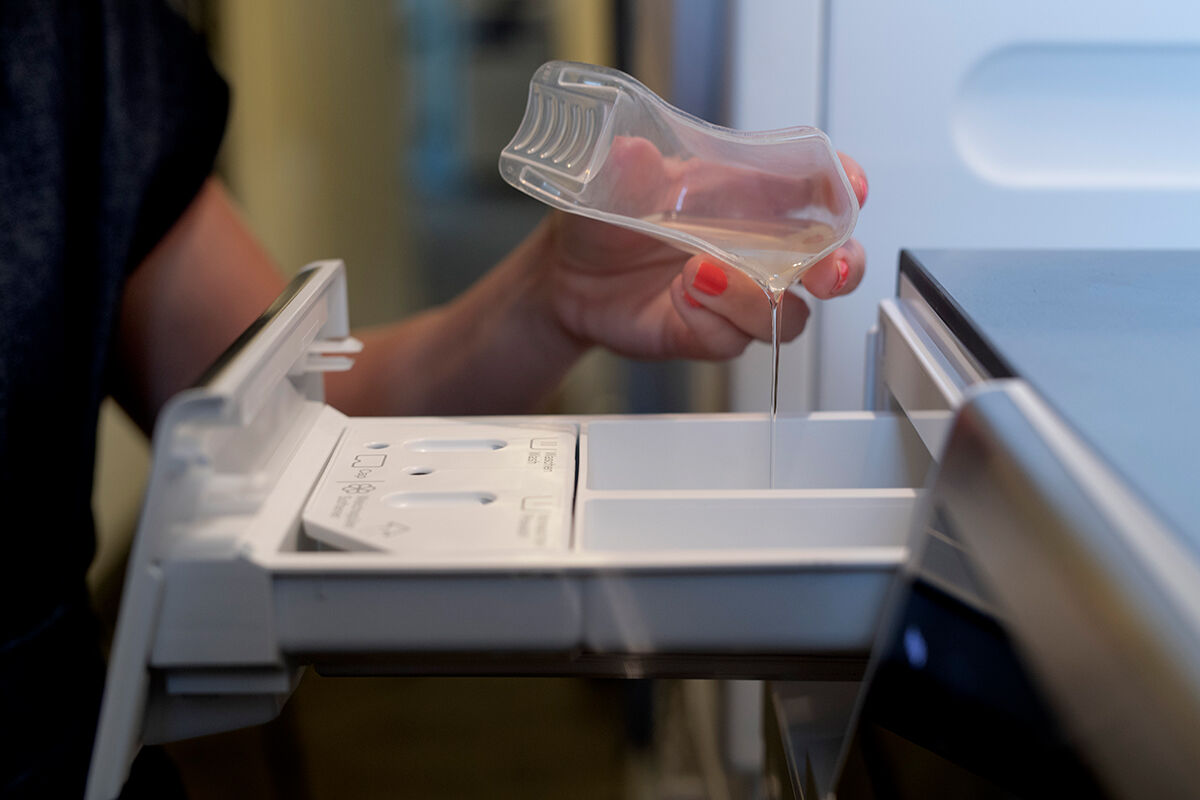 ReimpregnatE
The impregnation keeps dirt away and makes water run off. Do a quick test by splashing some water on the surface of the fabric. The impregnation works if the water forms into pearls. It's time to reimpregnate the fabric if it absorbs the water. Generally speaking, the garment needs to be reimpregnated after each fifth wash.
Always impregnate the garment after it has been washed.
The impregnation on waterproof garments, and garments with dirt and water-repellent treatment, must be reactivated after each wash. This is done by drying the garment according to its drying instructions in a tumble dryer or drying cabinet. The heat reactivates the dirt and water repellent treatment.
Tumble drying is the better choice for reimpregnating as the impregnation agent is spread more evenly on the garment. A drying cabinet, however, will also work.